Jesse F. Suber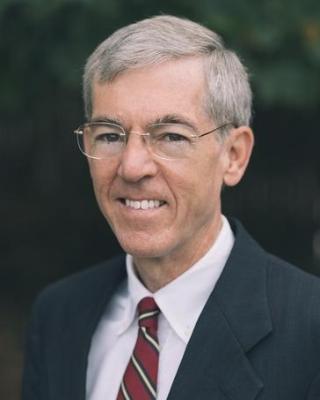 Practice Areas
Medical Malpractice Defense
General Tort and Insurance Defense
General Civil Litigation
Professional Malpractice
Administrative Licensing
Education
Washington & Lee University: B.S., cum laude, Economics
Florida State University: Juris Doctor
Professional
Fellow of the American College of Trial Lawyers
Recognized by the Florida Bar as a board certified trial lawyer since 1995
Listed as Best Lawyers in America by U.S. News & World Report
Member of the Trial Lawyers Section of the Florida Bar
Charter member of the American Board of Trial Advocates, Tallahassee Chapter
Charter member of the William Stafford Tallahassee Chapter of the American Inns of Court
Member of the Florida Defense Lawyers Association
Rated "AV" by Martindale-Hubbell
Joined the firm in 1986
Former Assistant State Attorney for the Second Judicial Circuit, 1983 to 1986
Admitted to Practice
All Courts in the State of Florida
United States Supreme Court
Eleventh Circuit Court of Appeals
United States District Court for the Northern and Middle Districts of Florida
Jesse F. Suber has been with the firm since 1986 and has been a Florida Bar Board Certified Civil Trial Specialist since 1995. His practice consists of general tort defense with an emphasis on medical malpractice and personal injury litigation. Over the years, Mr. Suber has handled numerous significant death and injury cases, including brain damaged baby cases, wrongful death cases, and paralysis and quadriparalysis cases, many of which have gone to trial. He has also defended significant employment discrimination and police liability cases through trial.
By virtue of his experience handling complex medical malpractice cases and related health care issues, Mr. Suber currently directs the medical malpractice team within the firm. He has also lectured by invitation on risk management issues to a number of organizations, including the Florida Urological Society, the Capital Medical Society here in Tallahassee, the Florida State University PIMS program, and the Tallahassee Memorial Family Practice Residency Program.
Mr. Suber received his B.A., cum laude, from Washington Lee University and his J.D. from Florida State University. He previously served as an Assistant State Attorney, Second Judicial Circuit, from 1983 to 1986, and is admitted to practice before Florida state and federal courts. He was a charter member of the Tallahassee chapter of the American Board of Trial Advocates and the William Stafford Chapter of the American Inns of Court. He is currently a member of the Florida Defense Lawyers Association, the litigation section of the American Bar Association and the trial lawyers section of the Florida Bar. Mr. Suber is rated "AV" by Martindale-Hubbell. Mr. Suber has also been named to Florida Trend Magazine's "Florida Legal Elite" in the practice of civil trial law, which ranks the top 2% of practicing Florida Bar Members by peer review.
News
Jesse Suber was recently inducted as a Fellow of the American College of Trial Lawyers in Philadelphia, Pennsylvania.
Founded in 1950, the College is composed of the best of the trial bar from the United States and Canada. Â Fellowship in the College is extended by invitation only and only after careful investigation, to those experienced trial lawyers of diverse backgrounds, who have mastered the art of advocacy and whose professional careers have been marked by the highest standards of ethical conduct, professionalism, civility, and collegiality. Â Membership in the College cannot exceed one percent of the total lawyer population of any state or province.
Jesse F. Suber and Judy S. Davis, M.S., LHRM, Director of Risk Management for Tallahassee Memorial Healthcare, recently presented their annual seminar on Medical Error Prevention to the Family Practice Residency Program of Tallahassee Memorial Hospital in Tallahassee, Florida.