Miriam Coles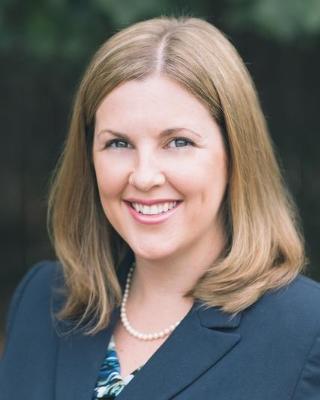 Practice Areas
Employment Law
Civil Rights
Police and Corrections Officer Liability 
Personal Injury 
Medical Malpractice and Health Care Law
Probate Litigation 
Commercial litigation
Appellate Advocacy
Education
Florida State University: J.D. 2008 —  Magna Cum Laude, member of the FSU Law Review 
Gardner-Webb University: B.S. 2002 
Professional
Publications:
Miriam R. Coles and John D. Buchanan, Jr., Agency Disciplinary Action and The Frank Wells Trilogy, The Florida Bar, Health Law Section Newsletter, Vol. XVII, No. 4, Spring 2013
Miriam R. Coles, The Doctrine of Other Wrongs: A Framework for Punishing Civil Recidivism, 36 N. Ky. L. Rev. 67, 102 (2009)
Admitted to Practice
Miriam is admitted to practice in all Florida state courts, the Federal Northern and Middle District Courts of Florida, the Eleventh Circuit Court of Appeals, and the United States Supreme Court.
News
In September 2021, Miriam Coles and Steve Carter successfully defended and won a jury verdict in Federal Court in favor of a Physician Assistant accused of sexual assault against female prisoners during a medical examination.
---
In December 2020, Miriam Coles and Steve Carter won a final summary judgment in favor of the Department of Corrections in a Section 1983 claim alleging the wrongful death of an inmate caused by cruel and unusual conditions of confinement.
---
Attorneys Miriam Coles and Steve Carter recently obtained final summary judgment on all claims against the Defendant, City of Tallahassee, in a disability discrimination case. Plaintiff claimed that the City failed to reasonably accommodate her disability, treated her differently than similarly situated employees because of her disability and retaliated against her, effectively causing her constructive discharge. The Northern District found that her requests to telecommute were not reasonable; therefore, she could not perform the essential functions of her position. On appeal, the Eleventh Circuit upheld the entry of summary judgment in favor of the Defendant. 
Attorneys Miriam Coles and Dawn McMahon recently obtained final summary judgment on all claims in favor of Defendant, Florida Department of Business and Professional Regulations (DBPR), in a federal disability discrimination, age discrimination, and retaliation case. The plaintiff claimed that the Defendant failed to reasonably accommodate his disability for over 8 months and then when it did grant his request to work from home, it unreasonably required the submission of redundant and burdensome daily activity reports, which he refused to complete. The District Court found that, "his refusal of the direct instruction to prepare daily activity reports was about as insubordinate as an employee could be," and thus Plaintiff's termination for refusing to complete the reports as directed was not discriminatory. This case is currently on appeal to the Eleventh Circuit.
---
Attorneys Laura Beth Faragasso and Miriam Coles recently obtained a favorable result for their client, Florida A&M University, on appeal to the Florida First District Court of Appeals. After briefing and oral argument, the First District upheld the entry of summary judgment in favor of the University in a breach of contract and abuse of process claim brought by a former student against the University relating to disciplinary action taken against her, which significantly delayed her ability to graduate. The First District affirmed the trial court's ruling that the student's failure to appeal the final order of discipline via petition for writ of certiorari to the circuit court amounted to a failure to exhaust administrative remedies, and thus barred her separate lawsuit for money damages.