E. Victoria "Tori" Penny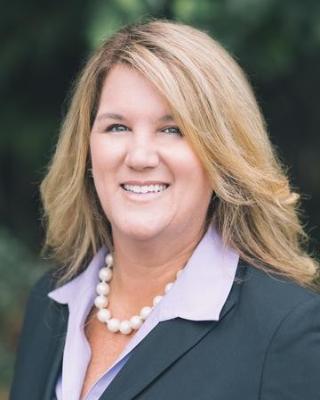 Practice Areas
Medical Malpractice Defense
Arbitrator
Health Care Law
General Litigation Defense
Premises Liability
Administrative Licensing Proceedings
Education
Florida State University College of Law, J.D. 2006
Florida State University: B.S. in English Education 1998
Tallahassee State College, A.A., General Education 1997
Tallahassee State College, A.S., Paralegal Studies 1994
Professional
Ms. Penny is the senior partner on the medical malpractice litigation team. She has earned an AV Preeminent rating with Martindale-Hubbell and is board certified in Civil Trial. She focuses her practice on the defense of medical malpractice cases and premise liability cases within healthcare facilities. She has successfully tried many complex medical malpractice cases to verdict defending healthcare providers and hospitals. She routinely serves as an arbitrator in medical malpractice arbitration cases, and because of her years of experience and specialty in medical malpractice, she is an invited speaker in various healthcare industry conferences throughout the year to discuss prevention of medical errors, trending in malpractice claims, and risk assessment.
Ms. Penny is centrally located in Tallahassee but practices extensively throughout the Panhandle of Florida. Geographically, her practice ranges from as far west as Pensacola, as far east as Jacksonville and as far south as Orlando.
Ms. Penny is admitted to practice in all courts in the State of Florida and is a member of the Trial Lawyers Section and the Health Law Section of The Florida Bar. She is also a member of the Tallahassee Bar Association, the Florida Defense Lawyers Association (FDLA) and the Defense Research Institute (DRI).


News
Attorney Tori Penny obtained final summary judgment on behalf two registered nurses and partial summary judgment in favor of the employer hospital before trial in a case involving a baby who suffered a catastrophic brain injury. This complex medical negligence case had been ongoing for many years with as many as 14 defendants and had seen an appeal to the DCA and the Florida Supreme Court. Despite a demand for settlement made on all defendants that reached eight figures, the hospital was also dismissed after trial commenced.
---
Attorneys Jesse Suber & Tori Penny recently won a defense verdict in Bay County in a case defending an anesthesiologist wherein Plaintiff alleged malpractice of the doctor in his post-surgical care of a patient that caused the death of his patient.
---
Attorneys Jesse Suber and Tori Penny tried a case in Leon County and defeated a six figure demand for an alleged permanent brachial plexus injury that plaintiffs argued was caused by excessive traction applied by the nurse midwife during delivery. The jury agreed with defense arguments that there was no negligence committed by the healthcare providers that caused an injury to the baby.
---
Two of our attorneys successfully defended two orthopedic surgeons at trial against claims that alleged medical negligence caused permanent injury and deformity to a 4-year-old child's arm. As a result of a fall from a rope swing, the child suffered a fracture to his elbow that required surgical repair. Plaintiff alleged that both of the orthopedic surgeons failed to provide adequate follow-up care after the surgery and failed to recognize compartment syndrome in the forearm. Plaintiff further alleged that the child's permanent injury was caused by these failures. Jesse Suber and Tori Penny tried the case to verdict in Okaloosa County, Florida, and the jury returned a verdict in favor of both surgeons.
---
A defense verdict was returned for our client hospital in a medical malpractice case where Plaintiff alleged negligent nursing care caused the patient to develop a pressure ulcer or a deep tissue injury on her heel. Attorneys Jesse Suber and Tori Penny presented evidence that the nursing care was at all times reasonable and appropriate and that it did not cause or contribute to the patient's skin issues. The jury agreed and returned a verdict in favor of the hospital.